Administration
Attend all regular and special Town meetings
Attend all meetings requested by Council
Attend other meetings for the betterment of the Town
Provide analysis of recommended policies and actions
Provide administrative policies and procedures
Manage Town services efficiently and effectively
Manage and administer all contracts approved by the Town
Manage and acquire grants
Manage all Town policies, ordinances and resolutions
Work in conjunction with Town Attorney concerning the following
Keep the Town Attorney informed as to all matters that warrant legal input or exposes the Town to potential liability
Obtain Town Attorney's signature on all contracts
Copy Town Attorney on all correspondences with any governmental entity or on correspondences pertaining to legal issues
Provide Town Attorney with drafts of all procurements for approval prior to publication
Work in Conjunction with the Town's Financial Administrator to prepare the following
Prepare annual and manage budget and 5-year capital program
Prepare all necessary annual financial statements
Prepare annual State CAFR reports
Provide all financial and accounting activities
Provide monthly financial report
Provide financial advisory services
Provide for collection of revenue due
Manage and implement bond issues
Manage investments of resources
Manage risk management program
Purchasing
Provide all purchasing and acquisition activities
Provide negotiated agreements for services
Provide procurement policies and procedures
Prepare various types of purchasing methods, such as, RFP's, RLI's, RFQ's and bids
Manage and assist in evaluation and selection of vendors
Communication
Maintain high level of communication and input to Council
Maintain open and accessible relationship with residents
Maintain, update and upgrade website, newsletter and other communications
Manage progressive computer system
Create excellent local and state relationships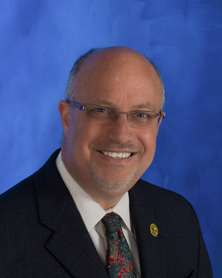 Andrew "Andy" Berns
Town Administrator
13400 Griffin Road Southwest Ranches, FL 33330
Andy Berns has served as Town Administrator since June 2012. Prior to that he served as the Community & Economic Affairs Officer for the City of Tamarac, responsible for community outreach and economic development. Before joining the City in 2005, Andy had a lengthy career in the private sector, with experience in the Fortune 500 world, followed by entrepreneurial success in both franchise and start up businesses. This experience has served him well in meeting the needs of Tamarac's business community.
Long committed to community service, highlights include serving as the centennial president of the Rotary Club of Fort Lauderdale North, as well as the founding president of the Kiwanis Club of Tamarac.
Andy received his Bachelor's degree in Management Science from Kean University. He returned to school at FAU in 2007, earning his Masters in Public Administration in 2009, thus proving an old dog can learn new tricks.
Andy and his wife, Melissa Rapkin, are adjusting to life as empty-nesters, as son Dylan continues his education at Boston University.

Please be advised that under Florida law, e-mail addresses are public records. If you do not want your e-mail address released in response to a public records request, do not send electronic mail to this entity. Instead, contact this office by phone at (954) 434-0008, or in writing at 13400 Griffin Road, Southwest Ranches, FL 33330.
Legal: Disclaimer